Retirement Plans 2016 - 4 CPE
After reading the materials, participants will be able to:1. Differentiate between qualified and nonqualified deferred compen-sation plans listing the tax advantages and disadvantages of each, ex-plain the requirements of a qualified pension plan, and d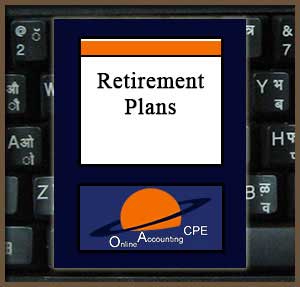 Base price with tax:
Salesprice with discount:
Discount:
Tax amount:
Price / kg:
Instant Download!
After reading the materials, participants will be able to:
1. Differentiate between qualified and nonqualified deferred compensation plans listing the tax advantages and disadvantages of each, explain the requirements of a qualified pension plan, and discuss how the basic ERISA provisions define the elements of qualified plans.
2. Compare defined contribution plans with defined benefit plans naming the five types of defined contribution plans and describing their effect on retirement benefits.
3. Discuss the elements of Roth IRAs and traditional IRAs by explaining how distributions work, how to set up the various IRAs, when tax-free rollovers can be utilized, designating beneficiaries, distributing to beneficiaries, contribution limits for various IRAs, and recharacterizations of Roth IRA contributions.