Auto Rules - 2 CPE Credit Hours
After reading the materials, participants will be able to:1. Identify and implement various tax vehicle depreciation (§168) and expensing (§179) methods describing their requirements and limita-tions under MACRS and make basis, business use and deductio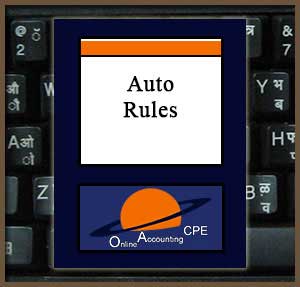 Base price with tax:
Salesprice with discount:
Discount:
Tax amount:
Price / kg:
Instant Download!
After reading the materials, participants will be able to:
1. Identify and implement various tax vehicle depreciation (§168) and expensing (§179) methods describing their requirements and limitations under MACRS and make basis, business use and deduction computations.
2. Explain the predominate business use rule emphasizing the result of less than 50% qualified business use, name the pros and cons of auto leasing and calculate monthly lease payments indicating what factors affect payments so clients may financially analyze leasing and know common leasing terms.
3. Review items included under the standard mileage method distinguishing items that may be separately deducted, determine the taxable fringe benefit value of an employer provided automobile using the general and special valuation methods ands list several qualified nonpersonal use vehicles discussing what reporting standards apply