Choosing a Business Entity 2016 - 4 CPE
After reading the materials, participants will be able to:1. Compare and contrast the central differences among business enti-ties and the advantages and disadvantages associated with five basic business entity types.2. Explain the tax attributes sole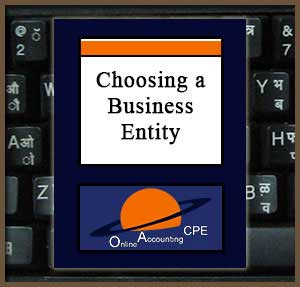 Base price with tax:
Salesprice with discount:
Discount:
Tax amount:
Price / kg:
Instant Download!
After reading the materials, participants will be able to:
1. Compare and contrast the central differences among business entities and the advantages and disadvantages associated with five basic business entity types.
2. Explain the tax attributes sole proprietorships, partnerships, LLCs, S corporations and C corporations and how each entity can be used to enhance tax and financial purposes and objectives.
3. Direct clients about the unique (e.g., self employment) and general taxes applicable to particular entities and the tax forms that may be required.
4. Describe the basic deductions that are permissible for each entity type and the conditions under which they are allowed.
5. Summarize the tax years, accounting methods and valuation methods that each entity type may use, and how the entities can be terminated.
6. Determine for different entity types the basis and the tax effect of sales, exchanges, transfers, contributions and distributions.