Employer Compensation - 4 CPE Credit Hours
After reading the materials, participants will be able to:1. Identify the twenty common-law rules used by the IRS to determine whether a person is an employee for purposes of FICA, FUTA and federal income tax withholding.2. Recognize employee and offi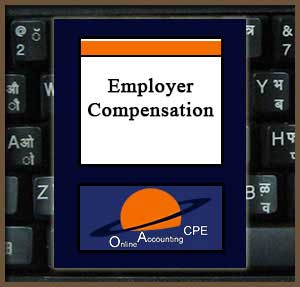 Base price with tax:
Salesprice with discount:
Discount:
Tax amount:
Price / kg:
Instant Download!
After reading the materials, participants will be able to:
1. Identify the twenty common-law rules used by the IRS to determine whether a person is an employee for purposes of FICA, FUTA and federal income tax withholding.
2. Recognize employee and officer compensation deductibility factors and the related employment taxes and reporting obligations to ensure compliance with regulations.
3. Analyze and compare fringe benefits to provide deductible incentive based employee compensation.
4. Explain equity incentive opportunities available to employers emphasizing the variety, tax treatment, and use of stock plans.
5. Discuss using deferred compensation agreements to attain compensation and retirement objectives.