Marketing to the Social Web - 20 CPE Credit Hours
NOT AN ONLINE COURSE! NOT TEXAS COMPLIANT. PLEASE SEE DETAILS. An updated and expanded Second Edition of the popular guide to social media for the business community. Marketers must look to the Web for new ways of finding customers and communicating with them, rather than at them. From Facebook and YouTube to blo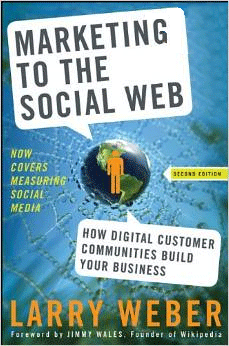 Base price with tax:
Salesprice with discount:
Discount:
Tax amount:
Price / kg:
Instant Download!
This is a physical book course, the default price includes the test only! NOT TEXAS COMPLIANT.
We do NOT have a license for book downloads. If you do not have a copy of the book you can either:
Select (ship a book) above and pay us to order one for you.

Borrow one from a local library (they can be awesome that way!)

Buy one from another vendor of your choosing
The EXACT book you want is:
Marketing to the Social Web
0470410973
The future of marketing is a two-way street, not a one-way message.
Marketers must look to the Web for new ways to find and communicate with customers, rather than at them. From MySpace and YouTube to blogs, social media on the Internet is the most promising new way to reach customers.
Marketing to the Social Web helps marketers and their companies understand how to engage customers, build customer communities, and maximize profits in a time of marketing confusion. Author and social media guru Larry Weber describes newly available tools and platforms, and shows readers how to apply them to see immediate results and growth.
In order to use the Internet to its full marketing potential, executives must open their minds to new possibilities, embrace social change, and rethink best practices. Rather than broadcast messages to audiences, savvy marketers will participate in, organize, and encourage social networks to which people want to belong, striking up a dialog with and between customers. Networking sites like MySpace, Facebook, and even Flickr are the perfect forums for this new dialog; Marketing to the Social Web shows you how to tap into it.
Today, marketing is exploding with possibilities and complexities as it reaches out into new forms, media, and models. Marketing to the Social Web presents an exceptional opportunity to use these new tools and models to reach new markets, even in today's fragmented media environment.