Network Perimeter Security - 20 CPE Credit Hours
NOT AN ONLINE COURSE! NOT TEXAS COMPLIANT. PLEASE SEE DETAILS. Security professionals and administrators now have access to one of the most valuable resources for learning best practices for network perimeter security. Inside Network Perimeter Security, Second Edition is your guide to preventing network intrusions an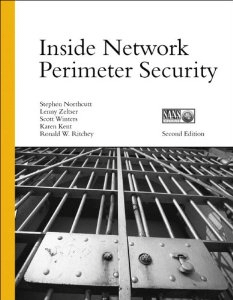 Base price with tax:
Salesprice with discount:
Discount:
Tax amount:
Price / kg:
Instant Download!
This is a physical book course, the default price includes the test only! NOT TEXAS COMPLIANT.
We do NOT have a license for book downloads. If you do not have a copy of the book you can either:
Select (ship a book) above and pay us to order one for you.

Borrow one from a local library (they can be awesome that way!)

Buy one from another vendor of your choosing
The EXACT book you want is:
Inside Network Perimeter Security
0672327376
Security professionals and administrators now have access to one of the most valuable resources for learning best practices for network perimeter security. Inside Network Perimeter Security, Second Edition is your guide to preventing network intrusions and defending against any intrusions that do manage to slip through your perimeter. This acclaimed resource has been updated to reflect changes in the security landscape, both in terms of vulnerabilities and defensive tools. Coverage also includes intrusion prevention systems and wireless security. You will work your way through fortifying the perimeter, designing a secure network, and maintaining and monitoring the security of the network. Additionally, discussion of tools such as firewalls, virtual private networks, routers and intrusion detection systems make Inside Network Perimeter Security, Second Edition a valuable resource for both security professionals and GIAC Certified Firewall Analyst certification exam candidates.