Network Security: A Beginner's Guide - 20 CPE Credit Hours
NOT AN ONLINE COURSE! NOT ACCEPTED IN TEXAS. PLEASE SEE DETAILS. This course addresses a wide range of topics, from security basics to policies, practices, and practical solutions. Network Security, 2nd Edition illustrates how companies rely on security mechanisms to ensure their corporate privacy and information integ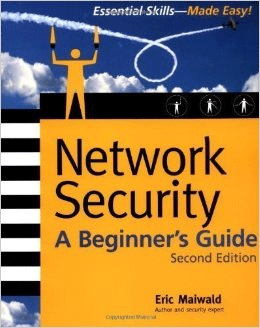 Base price with tax:
Salesprice with discount:
Discount:
Tax amount:
Price / kg:
Instant Download!
This is a physical book course, the default price includes the test only! Not accepted in Texas.
We do NOT have a license for book downloads. If you do not have a copy of the book you can either:
Select (ship a book) above and pay us to order one for you.

Borrow one from a local library (they can be awesome that way!)

Buy one from another vendor of your choosing
The EXACT book you want is:
NetworkSecurity: A Beginner's Guide
B00E28BAXC
This course addresses a wide range of topics, from security basics to policies, practices, and practical solutions. Network Security, 2nd Edition illustrates how companies rely on security mechanisms to ensure their corporate privacy and information integrity. In many cases, the ability of the technician to explain a system's vulnerabilities to managers in order to acquire funding is as important as the technical skills to build the system. The book's lucid and well-planned chapters thoroughly explain all of the latest security technologies beginning with the basics and building upon those concepts. This book is a rock-solid resource for all libraries.