Applying International Accounting Standards - 40 CPE Credit Hours
NOT AN ONLINE COURSE! NOT TEXAS COMPLIANT. PLEASE SEE DETAILS. Applying International Accounting Standards is an exciting new textbook written to meet the needs of accounting students and practitioners in understanding the complexities and applying the stable platform of International Accounting Standards. It does no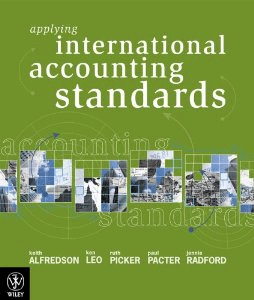 Base price with tax:
Salesprice with discount:
Discount:
Tax amount:
Price / kg:
Instant Download!
This is a physical book course, the default price includes the test only! NOT TEXAS COMPLIANT.
We do NOT have a license for book downloads. If you do not have a copy of the book you can either:
Select (ship a book) above and pay us to order one for you.

Borrow one from a local library (they can be awesome that way!)

Buy one from another vendor of your choosing
The EXACT book you want is:
Applying International Accounting Standards
0470804947
Applying International Accounting Standards is an exciting new textbook written to meet the needs of accounting students and practitioners in understanding the complexities and applying the stable platform of International Accounting Standards. It does not cover all International Accounting Standards, concentrating on those that are not related to specific industries. The text offers a step-by-step introduction to the financial reporting procedures outlined within the new International Financial Reporting Standards (IFRS). With the inception of the IFRS on 1 January 2005, students studying accounting will need to possess a thorough conceptual and practical understanding of the new financial reporting requirements contained within the majority of the 41 IFRS. The focus of this text is on the interpretation, analysis, illustration and application of the scope and purpose of the new financial reporting processes of the IFRS. As the financial reporting environment will be new to most from January 2005, each chapter contains numerous illustrative examples to ensure that the student gains a deep understanding of all the reporting requirements under the respective IFRS. This textbook has been written for intermediate and advance financial reporting courses, at both undergraduate and postgraduate level, and aligns with the knowledge expectations of the accounting profession.