Ethics: An Overview for Texas CPAs - 4 CPE
Subsequent to the collapse of Enron and the controversies surrounding Arthur Andersen, the Texas State Board of Public Accountancy (TSBPA) decided that two hours of board-approved ethics continuing professional education (CPE) each three years was not eno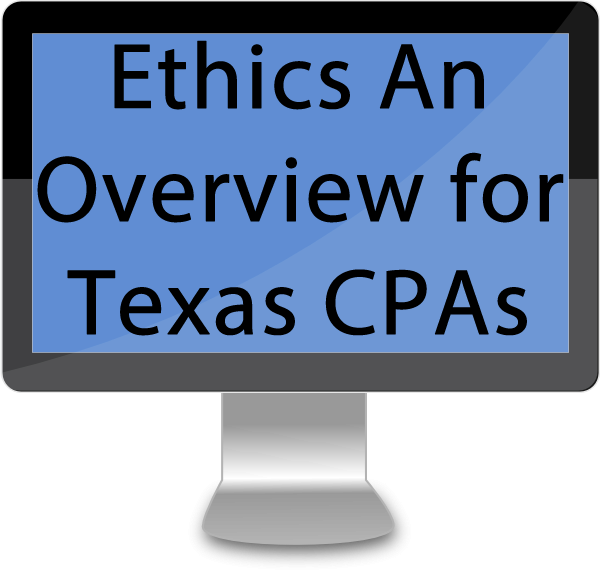 Base price with tax:
Salesprice with discount:
Discount:
Tax amount:
Price / kg:
Instant Download!
Delivery Method: Online Interactive Self Study
Level: Overview
Prerequisites: None
Advanced Preparation: None
Author: Colleen Neuharth McClain
Category: Ethics
Subject Area:
Passing Score: 70%
Publication Date: 11/29/2011
Objectives:
Understand the purpose of studying ethics and be excited about the opportunity to improve your ethical reasoning abilities.
Understand the process of ethical reasoning and how to apply it when specific dilemmas occur.
Comprehend the core values of the CPA profession (integrity, objectivity and independence).
Be familiar with the Texas Rules of Professional Conduct and enforcement actions that the Board has recently made to apply those rules.
Understand the case studies which are presented throughout the course to assist you in maintaining the highest standards of ethical conduct.