Corporate Fraud Case Studies part 1 - 1 CPE Credit Hours
The purpose of this course is to educate you through the presentation of the crimes of others in the hopes that their stories will provide you with additional insight in how you can prevent crime from occurring in your workplace or those of your clients.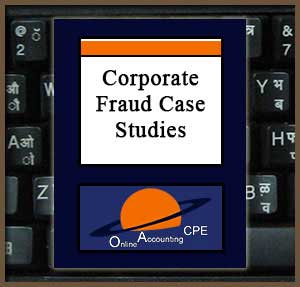 Base price with tax:
Salesprice with discount:
Discount:
Tax amount:
Price / kg:
Instant Download!
Delivery Method: Online Interactive Self Study
Level: Overview
Prerequisites: None
Recommended Credits: 1 CPE Hour
Advanced Preparation: None
Author: Colleen Neuharth McClain
Category: Auditing
Subject Area:
Passing Score: 70%
Publication Date: 06/28/2013
Objectives:
Recognize the Fraud Deterrence Initiative and the story behind how it got started
Identify the various corporate fraud cases which the FBI and DOJ has prosecuted.