Apologies for the Haitus of the free CPE selection in March through June. While we kept the rest of the site going solidly, some team changes affected the free CPE offerings. The February course was available this whole time though. :-)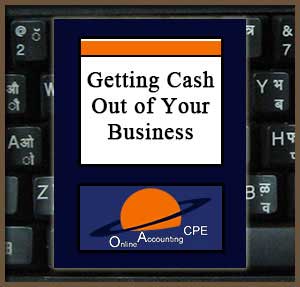 February 2015's FREE ACCOUNTING CPE!
After reading the materials, participants will be able to:
1. Identify four types of income, from a financial and tax perspective, to be budgeted into cash so that income-producing assets can be acquired and managed for an effective investment plan.
2. Structure compensation to maximize the net dollar return using strategies that involve all aspects of how the client relates to the company for which they may be an owner, employee, or both.
3. Distinguish qualified deferred compensation plans from nonqualified deferred compensation plans, and differentiate defined contribution plans from defined benefit plans noting the characteristics of each so that business owners may choose the most suitable plan to accomplish their financial and worker incentive objectives.
4. Explore and examine the scope and variety of excluded fringe benefits including tax treatment, operational details, and level of incentive based compensation.
5. Apply the directly related test and the associated test to insure that entertainment expenses can be deducted, treat reimbursements paid under accountable and unaccountable plans accordingly, and identify deductible travel expenses undertaken for business.
6. Explain four types of insurance that a company can provide its employees, describe the various types of equity participation available from which companies may choose, and define a buy sell agreement and the two basic types of a buy sell agreement.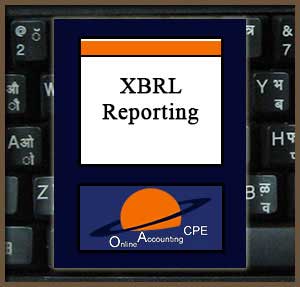 December 2014's FREE ACCOUNTING CPE!
XBRL is revolutionizing business and financial reporting around the world. This course will begin by recapping why and how XBRL came into existence and then defining XBRL. We will discuss a few of the more common uses of XBRL reporting and some of its benefits. You will be introduced to how XBRL reporting works through the use of taxonomies and specifications. As part of this process, you will be provided with a glossary of the more common XBRL related terminology. Finally, this course will provide you with a list of resources for further education and training.
Every month we send out an email newsletter with coupon codes for free and discounted CPE for newly entered courses. This helps us check the number of hours the courses are licensed for and get feedback on the courses.
In July the newsletter offered up to 540 hours of free CPE on a first come first serve basis!
Of course, subscribers have access to our full catalog of hundreds of hours whenever they want, so this newsletter acts more like notification of new courses for them.